Move to Oregon, an interesting turn for Seattle writer and publisher of FAZE Magazine.
PUBLISHER, BOBBY FLEEKS VOWS THE PUBLICATION WILL RISE!
The move to Springfield, Oregon for Faze Magazine, says publisher Bobby Fleeks, "is the best ever."
FAZE MAGAZINE TO PUBLISH ONLINE EDITION IN 2008!
When it's premier edition stalled in November 2005 many thought that Seattle had lost a prominent publication which had become a force which had briefly graced its citizens view.
Exciting and fresh as the newspaper was with a quality that was immediated accepted by the city/community as the "new word on the street," Seattle FAZE newspaper Informative, newsworthy, and intensely interested in the people it wrote about left the scene in 2005 and went on hiatus from the public, partially due to lack of advertisers, and partly because as well as it was accepted there were instraments behind the scenes that didn't want it to succeed.
We have survived the times however. and with a new location, new contacts being made, interesting citizentry who want to be involved, we have found a nitch where we feel FAZE MAGAZINE Online can grow and become an item of interesting information and informed views of the world at large and moreso the life and lifestyles of Springfield, Oregon.
Many hoped that our newspaper would continue and become an icon in the city as The Facts or the Medium of Seattle, Washington, which it could have and was becomming we believe, and that would have been fine, had a partner through a moment of bad judgement throw a wrench in the workings of the paper. Thus the paper folded momentarily, but it has been only a moment in the scheme of fhe Universe.
As publisher and president of Write Professions Creating Words That Sell, I promise you that you will see the publication return in its new inception as FAZE Magazine Online!
Seattle's first on-line off-line business and entertainment internet resourse magazine will now become Springfield, Oregon's finest.
With all the entertainment news of what's happening in the growing city of Springfield's world of entertainment, music, hip hop, motion picture making, and how the city is a slice of heaven right here on earth, it's life, loves, people, and more portrayed here first!
We plan on having it all for you! Springfield's best and the world's latest. Entertainment interviews with people you want to see and spectaculars on others you may want not to. We also plan on showcasing some of Springfield city members who shape the workings of our fair city, newcomers to the business and entertainment scene in all fields of endevor, artistic or otherwise.
We will try to be a e-zine of the people and for the people, so that you know and understand what's going on around you.... and how it affects you.
I make a call to all writers and journalist who wish to contribute. We are enabling writers to have their own private by-line and space if they wish. Email me for details. You can literally buy time and space in the publication for specific time frames!
Again, to all who think or thought that Seattle Faze was gone... it is.
Welcome to FAZE Magazine Online.
The newest craze... finding it all in...
The FAZE!
Keep checking back for updates, new pages, and fresh news!
Read what America thinks of God.
Find secrets to ageless beauty, and learn if sexual preference is actually a choice or is it something that we're born with.
ALL IN FAZE MAGAZINE!
MONORAIL PROJECT WILL BRING NEW VIEW TO CITY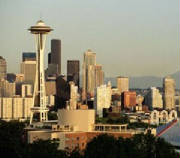 The Seattle Monorail Project (SMP) is an independent agency that has been charged with building, owning, operating and maintaining a transportation system that will carry millions of people each year quickly and conveniently — above traffic, with easy connections to buses, ferries, light rail and trains.
The first segment of the citywide Monorail system is the Green Line, which will connect Ballard, Key Arena, Seattle Center, Belltown, Downtown, Pike Place Market, Benaroya Hall, the ferry terminal, Pioneer Square, the Chinatown-International District, King Street Station, SODO, Safeco Field, the Seahawks Stadium and neighborhoods throughout West Seattle. The opening of the Green Line will mark the beginning of an innovative transportation era that will provide a wide range of benefits for the people of Seattle.
Fast and Efficient — Providing 69,000 passenger trips each day, the Green Line will never get stuck in traffic. During rush hour, trains will depart every few minutes. And passengers will be able to travel from downtown's retail core to Safeco Field in about five minutes, no matter what time of day and what the congestion on the streets below.
Green and Clean — The Monorail will run on electricity, an environmentally-friendly alternative to fossil fuels that cause air and water pollution. The Green Line will be easily accessible for pedestrians, bicyclists and people connecting from other forms of mass transit. Construction practices will be guided by an industry-leading sustainability policy. And we'll seek to use other alternative energy sources whenever possible.
Economic Development and New Jobs — The Monorail Green Line is one of the largest public works projects in our city's history, adding over 2,100 jobs to the local economy over its five-year construction period. In addition, construction could add about $235 million in new state and local tax revenues to help fund education, law enforcement and social services — particularly important at a time when many of these vital government services are facing revenue challenges.
Higher Property Values and Pedestrian-Friendly Neighborhoods — Other cities with fixed-guideway transit systems — such as San Francisco, Portland, and Vancouver, B.C. — have seen property values increase near transit stations. Along the Green Line, property values are predicted to increase by $1.3 billion within a half-mile of each station. Plus, the development of nearby housing and shops will likely result in more pedestrian-friendly neighborhoods and help to reduce car-oriented sprawl.
Tourism — The Monorail will boost tourism in the Seattle region, providing an estimated 1.2 million tourist rides a year. The Green Line will give visitors an elevated view of Seattle's skyline, vistas, and other points of interest — and transport them more easily to attractions, neighborhoods, and events throughout the city.
World-Class Design — The world's best and brightest in design and engineering have chosen to work with the SMP. Although they come from a wide range backgrounds in architecture, urban design, transportation design and engineering, they share the same desire — to create an innovative transportation system that will inspire our city and the world. And they're doing it with respect for our neighborhoods and historic buildings.
Mayor Signs For More Officers
On the Street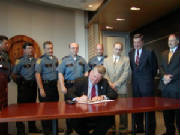 SEATTLE, Wash. (SF)
In a move to provide more security for Seattle residents, Mayor Greg Nickels says he's adding 25 new Police Officers to the Force.
In February, Mayor Greg Nickels proposed adding 25 cops to the Seattle Police Department, only a few months after he had floated a 2005 budget that included no replacements for 27 sworn police positions the city eliminated in 2003. Now he's all for supplying the city with new officers since the bombing in London and the increase in security around the nation. He is proposed adding the 25 new police officers to patrol neighborhoods across the city. The new officers will be deployed among the Seattle's five precincts * North, East, West, South and Southwest.
Following nine months of training, the new officers will hit the streets beginning next summer. "These 25 officers will help keep Seattle one of the safest cities in the nation," Nickels said. "People should feel safe on the streets and in their homes and businesses. That's why we will continue to provide the resources needed to prevent crime and protect all of our neighborhoods." The city will spend $837,000 this year to cover the recruitment and training costs for the 25 new officers. Next year, the annual cost will be approximately $1.7 million.
Youth - Are We giving them too much freedom?
Faze Staff Writer
Everyday, it seems we're hearing tales of youth violence; children killing other children, gang emulation, students attacking teachers, and kids perpetrating random acts of insanity that are so horrendous that we wonder how could anyone so young be so devastatingly evil.
We have delved into the effect of children's disrespectful attitudes toward any type of authority, and the loss of suitable parental controls. This month as always, we want parents to speak out on how you are dealing with these issues in your home. We have stated that as a parent, it is important that limits be set, behavior established and the boundaries of those restrictions actualized. So where are you? Is your home safe? Are your children respectful of authority? And if they are, how did you teach them respect? Why are they well behaved and not running amok like the news tells us, "A Nation's Youth Lies in Shambles "
So, let's hear from you. How was your day? What cretin stepped on your dream today, or what last nerve did that little monster child of yours get on today? Speak out, and let others know how you deal with your miniature manipulators of mayhem.
To Advertise In
FAZE Magazine
Call: (206) 322-7274
or email us at
Faze Magazine Online


World Reflections Publishing

Bobby Fleeks Executive Chief Publisher/Senior Editor

Phone (mssg): (206) 322-7274

Nicquitta Brooks

Editor/Publisher

mobile: (206)

Faze Magazine Online

World Reflections

505 30th Avenue

Seattle, Washington 98122

(206) 322-7274

Online:

http://bobbyfleeks.tripod.com/seattlefazenewspaperonline

e-mail: seattlefaze@excite.com



SPRINGFIELD WELCOMES
DAVID ISSACS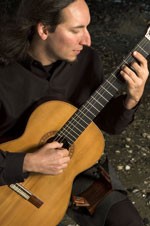 Press Release contact: Niel Laudati 541.726.3780
Acclaimed Classical Guitarist David Isaacs to Perform at Springfield Public Library

Classical guitarist David Isaacs will bring his critically acclaimed music to Springfield for a free performance on Tuesday, January 22, 2008. Isaacs will perform works by J.S. Bach, Heitor

Villa-Lobos, Georg Philipp Telemann and Augustin Barrios Mangore.

Background:

Southern California native, David Isaacs, has performed throughout California, Hawaii, Oregon, Washington, Ohio, Illinois, Indiana, Wisconsin, and Greece as a soloist, in a guitar duet, in a guitar and voice duet, and as part of the California State University, Fullerton Guitar Orchestra.

He was a featured guest performer for the Pacific Guitar Festival, the Hermoupolis Guitar Festival, several guitar societies, the Aquarium of the Pacific, and for several church and library concert series.

In October of 2006, David was signed to Eroica Classical Recordings and in November of 2006 released his debut studio recorded solo classical guitar CD, Structures

.

What:

Classical Guitarist David Isaacs

When:

Tuesday, January 22, 2008 at 7 P.M.

Where:

Library Meeting Room - Springfield City Hall at 225 Fifth Street in downtown Springfield.

Cost:

Free to the public

Additional Information:

Contact Woody Dwinell at 726.2232
Mistakes not to make in Your Business
Connie Williams-Hunt gives you 7 of the Biggest that entreprenuers do.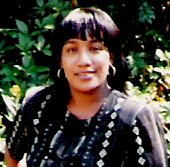 Are You Making These Mistakes In Your Business?
You've probably heard the statistic that 95% of small businesses fail in the first five years. That's not a very encouraging number! Although being part of the 5% that succeed is not easy, it's definitely possible. What it takes is a lot of common sense, some marketing and sales skills and the ability to learn from the mistakes of others.

To get you started on the road to success, here are three of the biggest mistakes small businesses make and some tips to help you avoid them:


Mistake #1: Having a Poorly Defined Sales Process

The key to making money with any business is to stay focused on how you can "sell", "sell more" and "sell more often". Unfortunately most businesses don't consider all of the ways they can make money from customers and end up losing potential revenues.

There are three ways you can make money from your site:

1. Get More New Customers – This is the sales activity that most small businesses spend 90% of their efforts on. Although it's an important element of your sales process, it's only one of three ways you can make money. Don't neglect the other two because you're focused on only attracting new customers.

2. Make More Money From Each Transaction – Upselling is the process of increasing the value of a customer's order. Offering additional products and services at the point of purchase is an effective way to increase the value of the transaction.

3. Sell More Often To Existing Customers – Existing customers are the least expensive customers to sell to. Why? Because they've already purchased from you once so they trust you, you already know what they're interested in and you know how to reach them. Use these facts to your advantage by following up with existing customers on a regular basis and offering them more products and services. This process is known as backend sales and is one of the most overlooked revenue sources by small businesses.

A well-defined sales process will include all three of these. If you're missing any of them you need to rethink your strategy from the beginning. Start with your first contact with a customer and walk through step-by-step how you'll take them from never having heard of you to being a lifelong customer.


Mistake #2: Not Learning What Makes a Website Sell

If you've been online longer than five minutes you know that the "build it and they will come" mentality doesn't work. If you want your business to succeed you need to learn how to make a website that sells.

Some of the best things you can do are:

- Build Trust - Providing testimonials, free trials, money back guarantees and a Privacy Policy will all help your customers trust you. The more confidence people have in you and your ability to deliver what you say you will, the more likely they'll be to take the action you want.

- Keep Your Product Offers Relevant - No matter how tempted you may be to promote an unrelated product or service because it pays a high commission, DON'T! There is an old saying that you should keep in mind at all times, "stick to your knitting". In other words, stick with what you've been doing.

- Get An Email Address For As Many Visitors As Possible – This can be when they order, sign up for your newsletter, request an information package, enter a contest, request a special report, sign up for a trial/demo, or whatever action makes sense for your business. Having this address allows you to follow up with them and turn them from prospects to customers.

- Make The Perceived Value Extremely High - The higher the perceived value of your offering, the fewer objections you will receive. To add value, consider additional products and services you can offer to purchasers. This can be a special report, an ebook or even some of your time. Just make sure that whatever you offer it's not readily available for free on another site. Otherwise this technique will have the opposite effect and make your offer look less valuable.


Mistake #3: Not Treating it Like a Business

Too many small business owners fall into bad habits early on and end up treating their business more like a hobby than a business.

Here are a few things you can do to treat your business like a business:

- Stick To A Schedule – Just like you would with a regular job, develop a work schedule for your small business and stick to it. This will keep you focused and you'll be more productive.

- Get Help When You Need It – You can't be an expert at all things. If you don't know how to build websites, write copy or do the accounting, find someone who does. Doing so will let you focus on what you do well instead of wasting your time and leaving you frustrated.

- Work Hard At It - That's right, good old-fashioned elbow grease will always get you further then searching for the "secret to success".


Are you making any of these mistakes in your business? If so now is the time to make some changes!

--------------------------------------------

This article is an excerpt from the Special Report by Jennifer Tripp, "The 7 Biggest Mistakes Small Businesses Make – And How You Can Be Smarter!"


Shamiracles Marketing
The Emall that has it all
http://www.Shamiraclesmarketing.com
Breaking News for Citizens in King, Pierce and Snohomish Counties
Be in touch. Stay in touch.
The Regional Public Information Network is your one-stop resource for news alerts from more than 60 government, transportation, utility, health and emergency response agencies (http://www.rpin.org/rpinweb/NetworkAgencies.aspx ) serving citizens in King, Pierce and Snohomish counties.
RPIN keeps the public informed about street and highway closures, weather, major transit disruptions, and provides updates on what agencies are doing to respond to emergencies and incidents. The public also can sign up to receive e-mail alerts and pager headlines from RPIN partners and get helpful tips to prepare (http://www.rpin.org/rpinweb/allhazards.aspx ) for emergencies.
Get Advance Warning. Subscribe to RPIN.
We'll e-mail you the latest information and alerts as soon as news breaks. Sign up today >
http://www.rpin.org/rpinweb/subscriber/register.aspx
City Executive Ron Sims wants city aware of Pandemic Flu
Sims proposes major effort to prepare for pandemic flu
In response to growing concern about the threat of pandemic flu, King County Executive Ron Sims today proposed a major local investment in strategies to reduce the severity of potential illness and death in King County.
"A pandemic can move around the world in a flash, so we must have medicine on hand and strategies in place to keep medical and other vital services operating, " Executive Sims said. "We need to empower our citizens and businesses with information to protect themselves and their families, and we need to buy medicine for protecting first responders and treating people at highest risk."
Sims cited fresh concerns from international health experts about bird flu in Asia , its expected mutation into a strain that can be spread from person to person, and its potential movement across the world. Many members of the Congress are expressing concern that the United States needs to prepare for a pandemic.
"Executive Sims' leadership on this emerging national concern is an important step towards strengthening our region's response to a major flu pandemic, " said Senator Patty Murray. "I commend him for taking action at the local level today to prepare and protect our communities."
The Centers for Disease Control and Prevention (CDC) estimates that in the U.S. alone, an influenza pandemic could infect up to 200 million people and cause between 100, 000 and 200, 000 deaths. Twenty five to 35% of the workforce could be affected at any given time, and the economic impact in the U.S. could range from $71 billion to $166 billion. In King County alone, it is estimated that during the first six weeks of a potential pandemic 1.2 million people could become infected, up 57, 000 could require hospitalization, and nearly 3, 000 could die.
"Pandemic flu may overwhelm national or global resources quickly, so local preparations must supply the backbone for our readiness, " said Dorothy Teeter, Interim Director and Health Officer for Public Health – Seattle & King County.
"This investment will strengthen our health care system's emergency capacity to serve those in need of care, and will support our most vulnerable residents."
"Our region's emergency managers worry more about a possible pandemic and its devastating effects over the course of several weeks than they do about terrorist attacks and major earthquakes, " said Executive Sims. "The impacts could last weeks or months and that would not only harm people's health, it would devastate our economy."
Sims proposes investment of nearly $6 million to prepare for and deal with a pandemic. The funds will be requested in a supplement to the 2005 budget appropriation from current expense savings. The proposal includes:
$1 million for public education about flu protection and prevention; for strengthening support, outreach and training to vulnerable populations; and for increasing our ability to care for sick people when demand is greatest.
$2.48 million for the antiviral medicine Tamiflu to protect ill first responders, including: public health personnel; fire, police and EMS workers; and providers of critical infrastructure such as water, power and sewage treatment.
$2.28 million for Tamiflu to treat ill people in high-risk categories
$200, 000 for support of emergency communication in all King County jurisdictions through the Regional Public Information Network.
On October 3, Sims hosted 50 businesses at a pandemic flu conference where a variety of preparedness issues were discussed, including development of contingency plans when up to 35% of a company's staff and its suppliers' staff are ill and unable to work.
Additional information:
Executive initiative funding
ODDLY ENOUGH
LONDON (Reuters) - A handwritten song lyric used by John Lennon and found on the floor of a television studio in 1967 is set to fetch 500,000-600,000 pounds ($870,000-$1.04 million) at an auction Thursday, organizers said.
The manuscript is part of a pop memorabilia sale featuring clothes, paintings and musical instruments from Lennon, Jimi Hendrix and others.
The "All You Need Is Love" manuscript was used by Lennon during a television performance by the Beatles and could be seen on film footage dropping to the floor after the song was performed, said Ted Owen, director of auctioneers Cooper Owen.
A girl working for the BBC at the time retrieved the lyric from beneath Lennon's music stand. She has provided a letter of authenticity for Thursday's sale.
"If this lyric reaches 500,000 pounds, and it could well go for a lot more, it would have doubled the world record price (for a pop manuscript)," said Owen.
Other highlights include a military-style tunic worn by Lennon that inspired the Beatles' famous "Sgt. Pepper's Lonely Hearts Club Band" record sleeve.
Owen expects the sale to fetch 1.5-2.0 million pounds and the Lennon memorabilia alone to raise 1.2 million pounds.
Seattle Faze Magazine Founding Partners Needed!
You can be a part of something big, and help in its success!
As a Faze magazine Founding Partner, your company will secure a package of marketing and promotional opportunities designed to position your business as an entertainment, news and Internet advertising industry leader. Feature and benefits of the Founders Marketing Package include:
FULL PAGE AD SPACE in 12 issues, 4-color included (a $2000 value per insertion)
PREMIUM AD POSITIONING ad/logo on Faze Magazine web site (a $700 monthly value)
FREE BANNER AD/LOGO on Faze Web site (a $600 monthly value)
Recognition of advertiser on the magazine's table of contents with your logo/corporate name.
FREE FAZE SUBSCRIPTION TO YOUR BEST CLIENTS with publishers letter announcing you gift.
ADVISORY BOARD MEMBERSHIP Invitation to annual business meeting to present ideas and suggestions for the following year's Editorial Calendar.
BONUS ADVERTISING page in each advertising year. ($3600 value)
One company profile/interview running during the initial 12-issue contract period.
One time use of subscriber mailing list in 2007 (this list only available to Founding Partners)
Sponsor Survey (Founding Partners select question/focus conducted either in print or on line.
ROUND TABLE DISCUSSION OPPORTUNITY… you select topic, we handle event logistics. Editorial coverage after your event in magazine or on web site. Available starting late 2006.
Access to Faze Lead Generation Program (founding partners pay for leads) 2008 opportunity.
Rate locked in through 2007 (for founding Partners).
Your commitment to Faze Magazine:
Founders commit to one page or larger ad placements in the first 12 issues (one issue in 2006, six in 2007, and six in 2008. $3550 for each insertion of a full-page four color.
Seattle Faze Newspaper seeks Volunteers, Trucks, Computers
The Seattle Faze Reflections of the City & World is looking for people interested in helping build our newspaper. We're seeking phone salespeople with determined excellence in getting advertisements, and calling on businesses in the Washington area.
We also need trucks donated for delivery purposes and assistance in placing the paper around the city.
We especially need someone experienced with InDesign formatting software to assist the editor with layout and design of future issues. If you can help, give us a call at (206) 324- 3130 or write the paper at seattlefaze@excite.com with your qualifications and interest, and we'll take a look at them.
As a new start-up, we'd appreciate any donation and newspaper equipment that could help keep this paper as good and exciting as you're praise has told us it is. We thank you all for your encouragment and want to keep the Seattle Faze an informative medium for you, so call or write if you can help.



Will Dustin make the grade?

Linebacker Dustin Risseeuw from Willamina, Oregon has always wanted to be an Oregon Duck. Have the Ducks reciprocated the interest from the all-state middle linebacker? FAZE Online takes a look at the latest.
Coach Aaron Cupp says, Dustin Risseeuw, Willamina: At 6-3, 225 pounds, "is poised to have a breakthrough season after missing three games last year because of injury." A physical senior tight end/linebacker, Risseeuw is drawing interest from Oregon, Oregon State, Portland State and Montana, .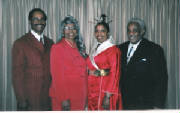 Gerald Turner of the Turner Jazz Quintet and Joy Jones in concert.
Hurrican Katrina devastated an entire part of the nation and we grieved at the losses, yet in all that rubble, a few are trying to bring some aid and gladness to ease that saddness.
Gerald Turner, long time businessman and socialite brings attention to the help needed by the victims of Hurricane Katrina and India with a benefit and concert October 29th at the Outreach Christian Centter in Seattle.
Touted as an "Evening of Joy" the event will present some of Seattle major gospel talent.
World known soloist Joy Jones will be appearing, Turner's own Gerald N. Turner's Jazz Quintet, will also entertain as will the Voices of Tabernacle, Fahren Johnson, "Goodie Bag," Bernard Jones leader.
Joy Jones, is a long time soloist in the Seattle area with a vision to spread the gosel to India and plans a pilgramage there this December to assist in bulding churches,
Gerald N. Turner Sr., returns with his gospel jazz quintet and as executive producer. Retired from an elustrious career at Boeing, a long time cultural arts advocate, public relations professional and philanthropist Mr. Turner marks another milestone with this concert.
"The group is hot, the talent fresh and Ms. Jones is a joy to hear," he says. "It's going to be something for everyone to enjoy!"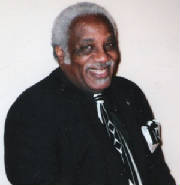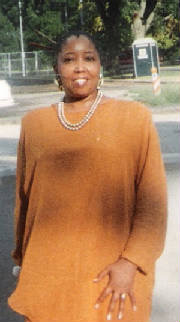 Joy Jones is a woman on a mission to help the victims of Hurricane Katrina and the people of India. Her career spans years singing in Seattle and for churches throughout the region. She hopes to being the Gospel to those in areas where it may not be readily available.
A long and illustrous career, Gerald Turner has brought many events to Seattle and produced shows comparable to Hollywood;s fabulous galas.
His professional experience at the Boeing company was responsible for designing much of the comfort you experience when flying and his honors ar too many to list all here. Needless to say this concert is another phulothranpic step to help all he can in giving back some of his God given talents.
Be sure to attend and shake his hand. Gregarious and humble at the same time you'll enjoy his openess and a smile that can warm a room.
Don't miss this exciting concert, and be sure to say hi to Gerald! If you're about something; it's a meeting that might change your life!
Outreach Christian Center,
"An Evening of Joy"
October 29th 9237 Rainier South in Seattle featuring soloist Joy Jones.
A Benefit for Hurricane Katrina Victims and the people of India.